I spent years trying to understand why I did crime, why I began so young and what I needed to do to stop! Even after learning the answer, I spent additional years learning how to stop doing crime. Impatient greed motivates crime! No! environment challenges, such as poverty, diminished opportunities, etc. neither cause nor motivate crime. You do not inherit criminal thinking from your parents or other relatives. You see, crime is a way of thinking that makes it okay to harm others for self-gain. You do not do crime because others do. You do not do crime because you grow up in impoverished circumstances. Those are all lies, designed to accomplish the third of the three-prong prime directive of crime.
In other words, crime is a personal, individual decision that develops from impatient greed. Therefore, you do not have to do crime. In other words, you do crime because you want what you want and you want it now, no matter who you must harm to get it. Therefore, just as you decided to do crime, you can decide to stop! Impatient greed often leads to violence because this mindset of getting what I want when i want it, no matter who I must hurt to get it, includes violence. When you do crime, you always try to go in with an advantage over your victim, just like any other predator. All criminals desire to get over on people, to get away with it, and if caught to avoid the consequences, if possible, so the person can return to doing crime.
Take a lion, for example. Lions hunt with great steath. They track a herd of African antelopes, for example, until they're able to isolate one from the herd, cut it off and kill it. In the same way, criminals isolate victims, cutting them off from whatever could protect them from the crime. Many people, particularly the families and loved ones of criminals do not like it when I refer to criminals as people predators, but I don't know of a better term to succinctly describe the thinking, the attitude and the behavior called crime. Okay, now you know why criminals do crime, and I don't care how you label it, street crime, white collar crime, whatever, the definition holds up. Crime is a way of thinking that makes it okay to harm others to get what you want when you want it.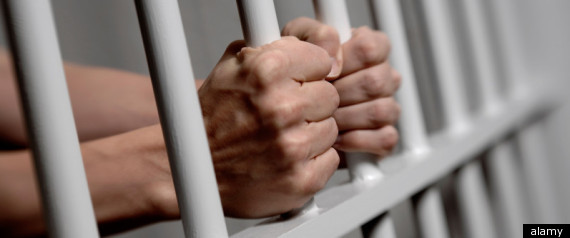 Next comes the performance principle, summarized in Luke 16:1-13 in the parable of the unjust steward. They key phrase says: "Anyone who is faithful in little will also be faithful in much. Being faithful in little means learning something that the Apostle Paul summarizes in his epistle to the Phillipians. He wrote: "I have learned that in whatever state I find myself, therewith to be content." Being content with little is synonymous to being faithful in little. This attitude of mental contentment continues to abide with you even as God increases your blessings to what can only be defined as much.
This new thinking process begins with the priority principle stated in Matthew 6:33 that says: "Seek first God's kingdom and His righteousness and God will provide the basics–food, shelter and clothing. I do not have the time or the space here to elaborate on how this principle has been fulfilled in my life during the past 40 years, but rest assured that I know and know that I know the truth of this principle.